Showing 1–12 of 29 results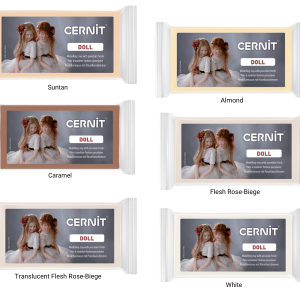 Quick View
Cernit DOLL Polymer Clay 500 gram Here for a limited time only.
Introductory price special only $20 Whaaaaaaaa1?
Cernit Doll Polymer Clay: Ideal for crafting dolls and figurines.
Easy to work with, durable, and creates life-like features. Hardens to a strong finish after baking. Perfect for both beginners and seasoned doll makers.
Not into creating Artdolls?
Why not take advantage of the great price and use it to create sculptures or jewelry?
Mix with your favourite polymer clay colours and see what you get.
There are no rules for artists!
Showing 1–12 of 29 results