Showing 1–12 of 25 results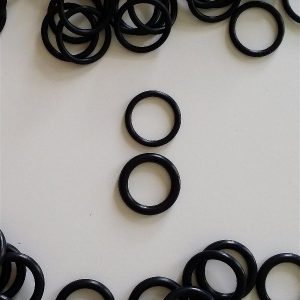 Quick View
O-Rings for .500 mm (1/2") Buna Cord-Package of 50.
Choose from the Thin O-Ring or the Thick O-Ring.
These O-Rings fit the 1/2" Buna cord snugly. Use them to finish off the ends of your cord or use them as bead stoppers.  Use on thinner buna cord as a decorative element.  Use in place of the traditional jump rings.  Use as part of your chain maille projects.
Showing 1–12 of 25 results