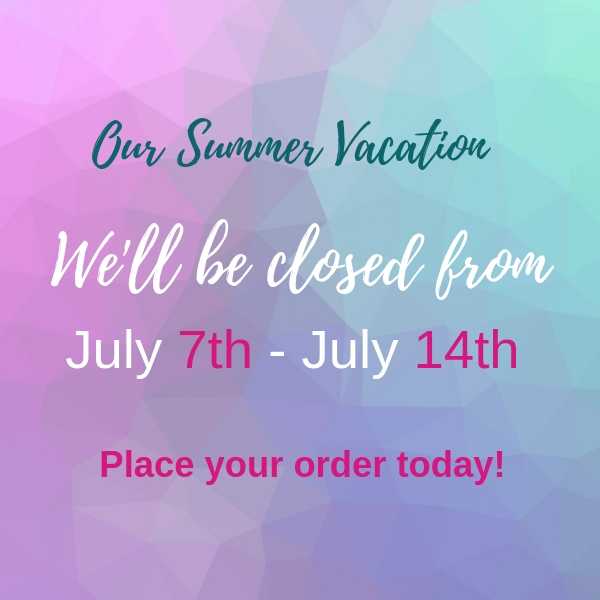 Hello,
We wanted to remind you that we are away on vacation from July 7th- 14th 2019.
All orders received after noon on Friday July 5th will be shipped upon our return Monday July 15th.
Please place your order soon to avoid disappointment. 
We ship Mondays, Wednesdays and Fridays (except on holidays when the post office is closed).