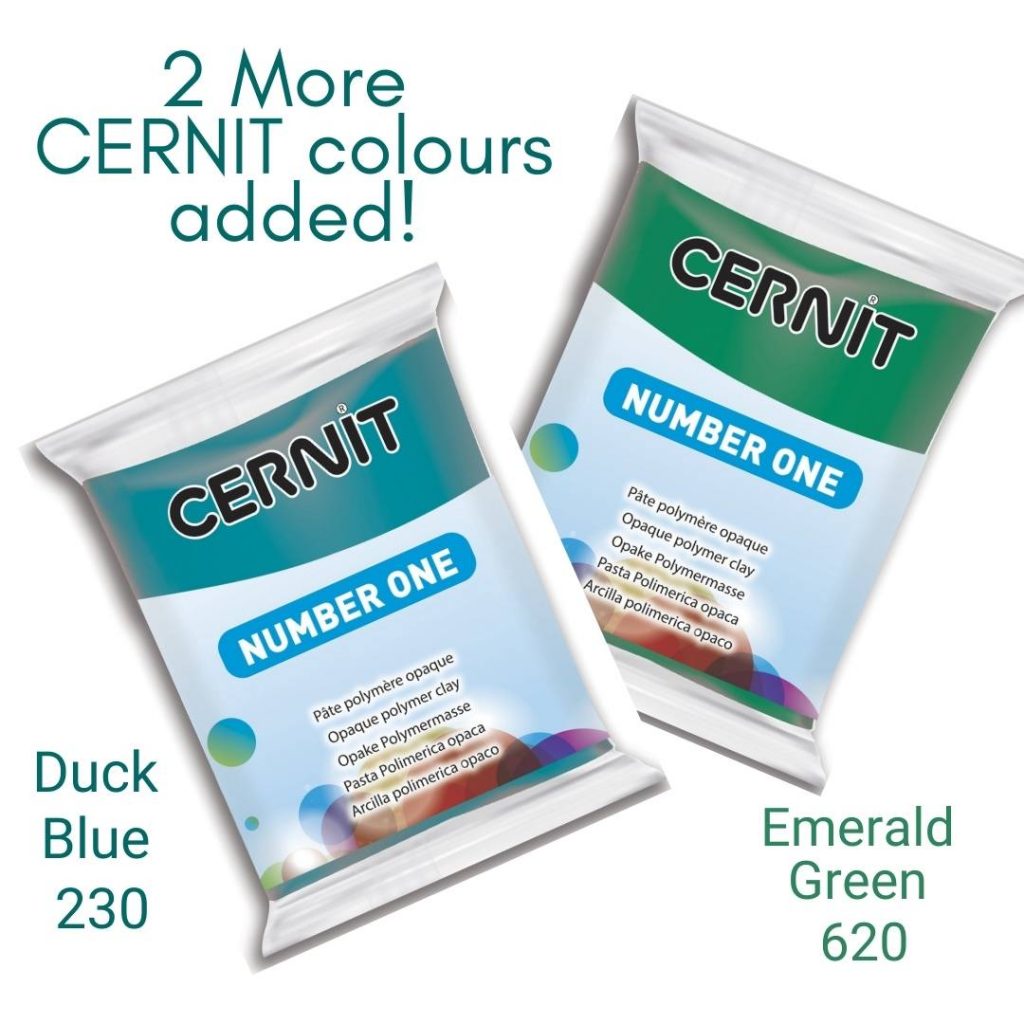 Cernit, Cernit, Cernit!
As you already know too well, there has been and still is, a global shortage of the Sculpey Premo/Souffle brands of polymer clay.
We decided it would be in our customer's best interest if we bought up all the remaining Cernit product our distributor received from Belgium last month. 
So much Cernit polymer clay!!!!!!  
The distributor had almost all of the colours we sell except for a few.
We did receive 2 new (to us) Number One colours.  Duck Blue and Emerald Green.
The great news is that we were able to put together all of the bundles you love so much!
Please check the listing of colours for each bundle as some may have been eliminated for the time being.  The price of the bundle has been adjusted.
What didn't we get?
Translucent Trans 005  🙁  We have already placed our next order for lots of the Translucent.
No 250 gram blocks at all 
No Nature Series (Granite, Basalt, Savanna)
No Mother of Pearl Metallic
Plus any that we've been missing since the start of the restock: Hematite, Gold Glitter Trans, Violet Trans to name a few.
The Cernit colours are beautiful!
Here is a snapshot of some we'll be  shipping to a customer tomorrow.
Looks like she'll be playing with the FIMO Leather Effects too.