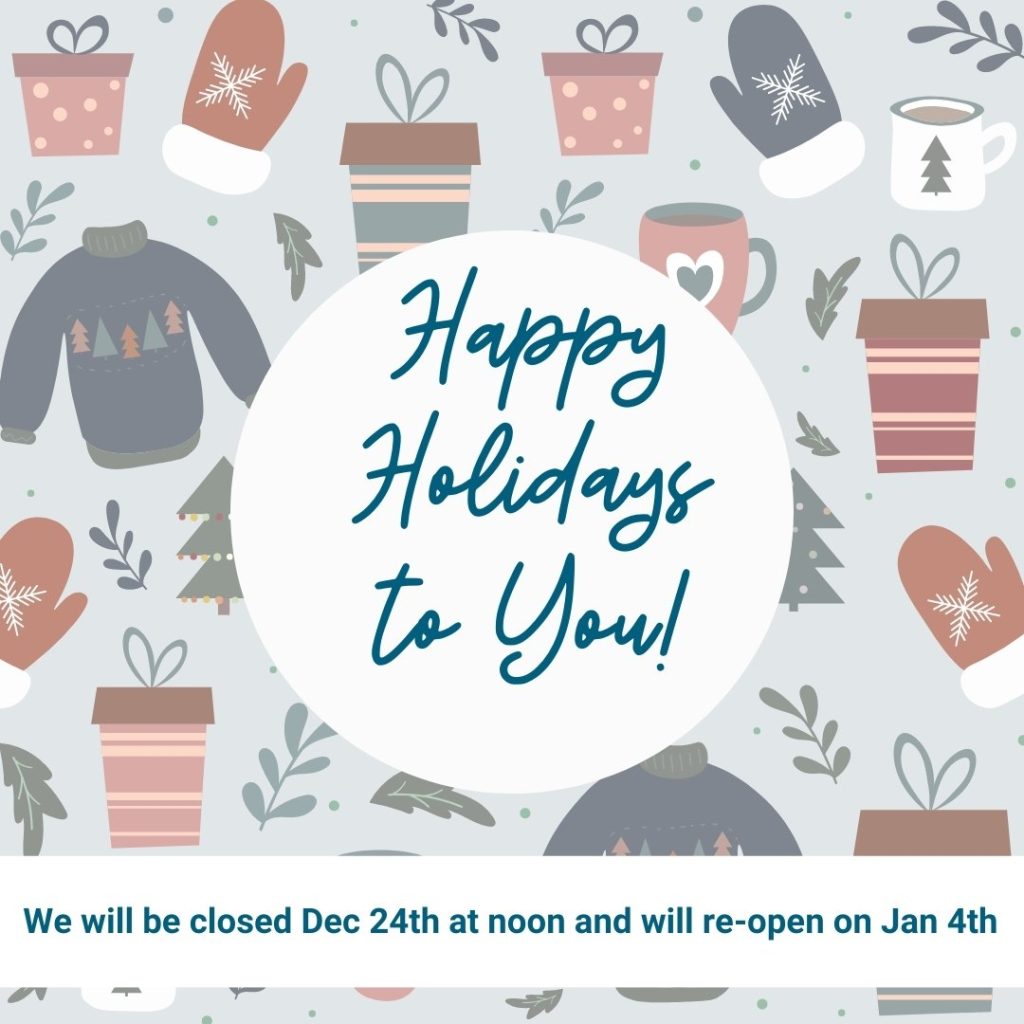 We will close at noon on December 24th and re-open January 4th 2022!
     
Oh my, another entire year has flown by.
Enjoy time with family and friends.
I'll see you in 2022!
Of course the website remains available if you would like to place an order.
Canada Post will be closed January 3rd so our shipping schedule resumes on Wednesday January 5th.