Translucent
Shades of Clay is Your Source for Translucent and more...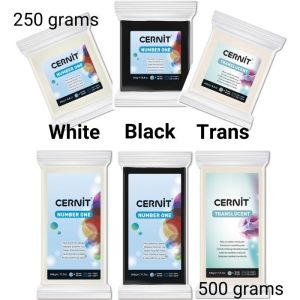 Quick View
Cernit Polymer Clay 250 and 500 gram packages in select colours only
A premium polymer clay imported from Belgium
Presently carrying in 250 gram packages Translucent Trans #005, Number 1 Opaque White #027 , Number 1 Black #100 .
New 500 gram size! Translucent Trans 005 and Number One White Opaque 027 in 500 grams size.
Cernit Colour Chart
See below for workshop and tutorial info offered by Ana.