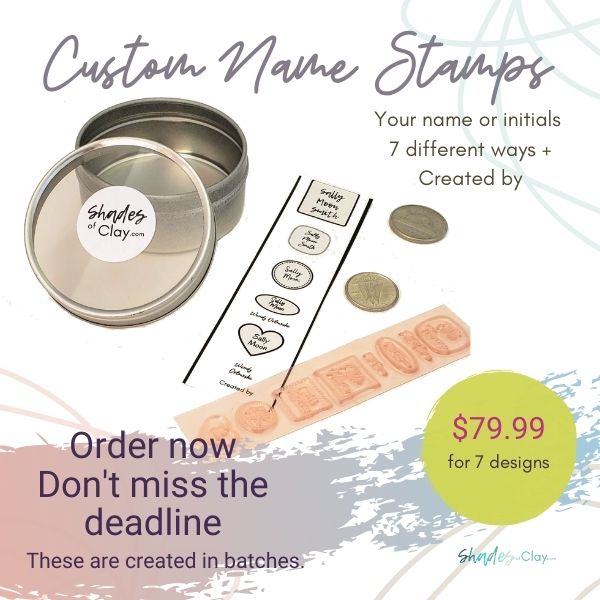 Order your Custom Name Stamps Today!
Once again the Custom Name Stamps are available to order.
From today April 18 until Sunday April 24th @ 5pm EST.
After that, the option will be removed from the website until we open up the offer at a later date.
The reason it's done this way, is because I need to send back a proof of the design to you for approval before I move ahead.
Sometimes it takes a few days to get a response and I need to have everyone's designs ready before I can submit them as a group.
NEW!
Many of you asked if I could create a stamp using your logo design.
The answer now is "Yes"
You are responsible for suppling me with your high quality black and white artwork as a PNG file (with a transparent background.)
Here is a link to the PDF with answers to all of your FAQ's
Ready to order? You can go here.
Please let me know if you have further questions.
Looking forward to hearing from you.
Ready to order? You can go here.