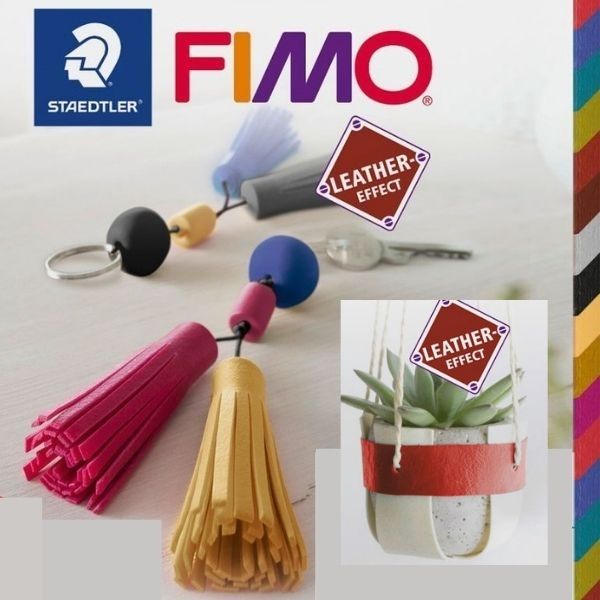 FIMO Leather Effects 12 Colours available now!! Find them here.
The timing is perfect and we couldn't be happier!  Just when some polymer clay companies are finding it difficult to keep up with demand we managed to bring in some FIMO leather effect.
Have time to create for holiday gifting or selling. FIMO Leather Effects 12 Colours available in a sampler pack or full size as a bundle.
Receive a FREE stainless steel bowl for baking on when you order the large FIMO bundle before close on Thursday Oct., 15th.
That's all 12 colours in the 2 oz size. 
Saffron Yellow, Olive, Berry, Lagoon, Ochre, Indigo, Dove Grey, Watermelon, Nut, Ivory, Rust and Black.