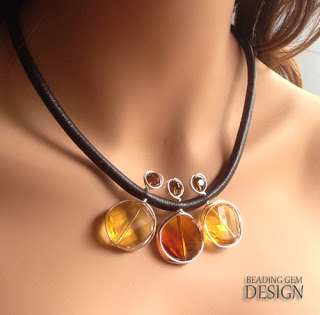 Free CaBezel Mold Giveaway! And the Winner is…………..
Last week I told you about The Beading Gem's fabulous blog and how she had reviewed the CaBezel molds.
There was also a Giveaway of  one of the CaBezel molds.  The winner has been chosen!
Congratulations to Darlene J. of  HandmadebyDar. We will be sending her the CaBezel mold of her choice!
If you haven't been to The beading Gem's blog yet, it is definitely worth a look.  There are endless tutorials there.
Warning: you may lose a few hours…….
In honour of Valentine's Day, I thought I would include the romantic piece below by Irene at Curly Girl Designs.
It was made using the other CaBezel molds called the All-in-one CaBezel.
You can find her on FaceBook.