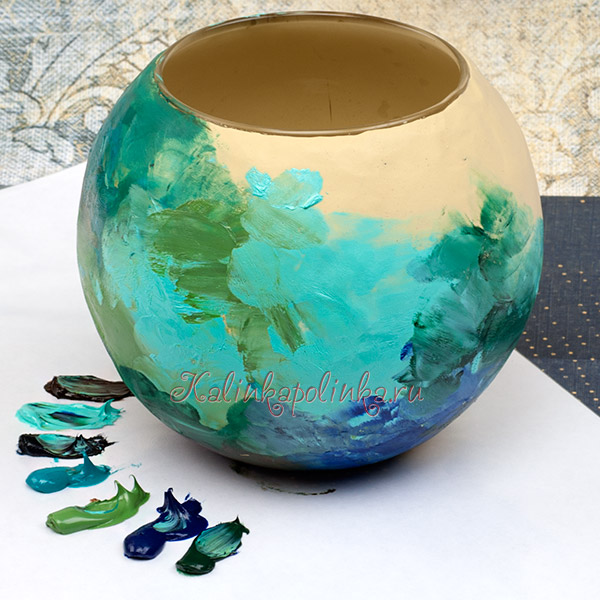 What better way to spend the day then with a free tutorial?
I don't know about you, but because the end of summer is looming, I'm in the mood to try and kick back, keep things low key and try to enjoy simplicity at it's finest for the next week or 2.
I came across this wonderful free tutorial by Kalinka Polinka and just had to share it. Click here to see it.
The artist made it look so easy to do and she had such incredible results, that I thought it would be a perfect project.
If you don't have any glass forms around, a trip to the secondhand store should solve your problem in a flash.
Need some more inspiration?
Check out other ideas for Sgraffto on Pinterest here.
The image below is from Demonpotters.
If you had a hard time deciding which glass forms to buy (so you bought them all), well then, here is another idea by Pauline Korol.   She used alcohol inks instead of clay to get her beautiful results. You can find her on FaceBook here.
Tired of hearing the kids say "I'm bored" ?
With some guidance, these projects might be perfect for you and those younger sets of helping hands to collaborate on.
Go forth and create!!
Oh, need the tool?  We have that! Click here.  Want to create your own tool?  Need a stylus?