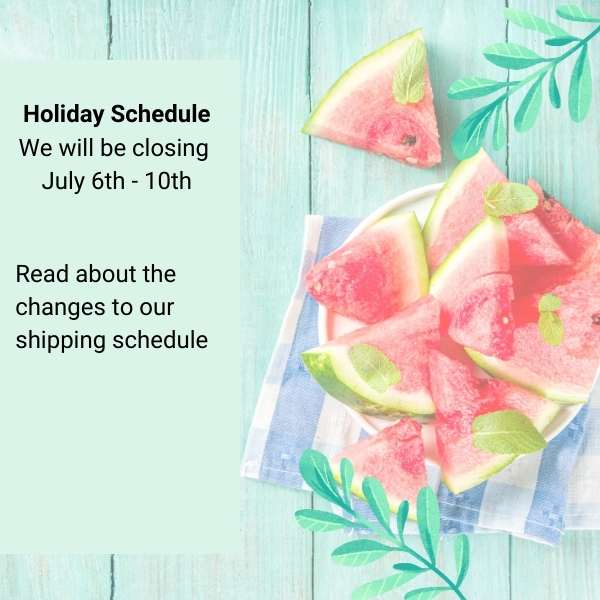 Hello Creatives,
I will be taking a few days off in July so I just wanted to let you know about a small change to the shipping schedule.
Of course we are also closed July 1st for Canada day!
The shop will be closed Wednesday July 6th-July 10th. Shipping  resumes Monday July 11th.
Instead of our usual shipping on Monday July 4th, I will wait until Tuesday July 5th. 
If you would like your order to be included with our July 5th shipment, please get your orders in by 9 am EST on July 5th.
Any orders received after that will ship out Monday July 11th upon my return to the shop.
If you are local, and want to pick up an order, I'll contact you and let you know when it's ready.
If you are on our email list, please check the newsletter for a coupon code!