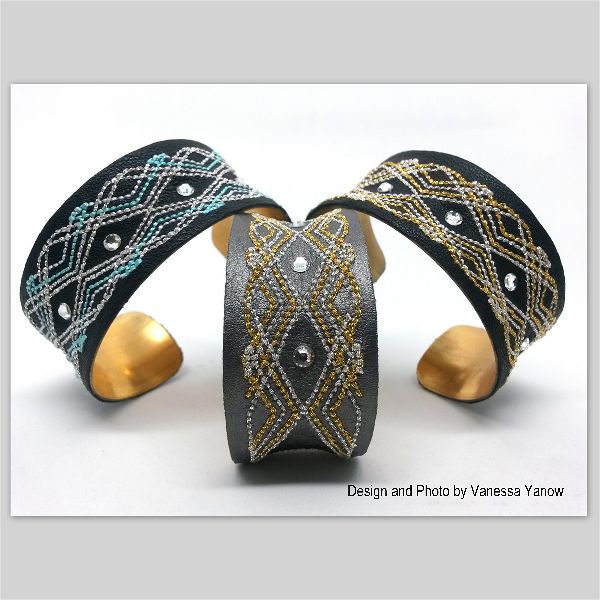 Do you ever see a product on a website and wonder "How can these be used?"
I think everyone asks this question, at least occasionally.
Here is how one customer, Vanessa Yanow used our concave brass bracelet forms.  Such a gentle, kind, homey feel but with much sophistication thrown in to complete the look.
Vanessa Yanow is a Montreal born and based artist who works primarily with textiles, flame worked glass and found objects.
Her website has so many beautiful pieces.  You can take a look here.
Why not show us how you've used a product that we carry at Shades of Clay?  
We'd love to share it with the world, and if you have a website or a shop we'll share your link too!  It's a win win!
You can email us here on our contact page. We'll reply to from our email address that you can send attachments through.
We hope that Vanessa inspired you!   Here are some other bracelet forms you might like too.