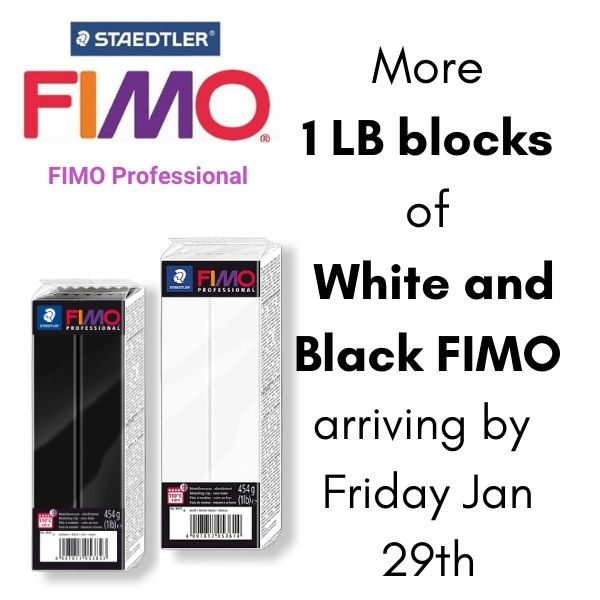 Worldwide Polymer Clay Shortage
As you know, there is a global shortage of Premo and Souffle polymer clay.
We are getting another shipment by Friday (Jan. 29) but only the same colours that are currently in stock.
Since we still aren't receiving any white or black Premo, we have decided to bring in more of the 1LB blocks of Fimo Professional in those 2 colours.
We are told that we could be receiving another shipment from the manufacturer next week but at this point, we have no idea what will be included.
Fingers crossed that it will colours that we haven't seen for while 🙂
You can find the Fimo 1LB blocks here.
The Fimo Leather Effect is similar in feel to Souffle. So many great colours to try. Or get all 12 in a set and save a little.
You will find the Fimo Leather Effect here.
All of our polymer clay brands can be found here.
Oh yeah…..I almost forgot.
We have more of the FIMO granite effect in stock too!