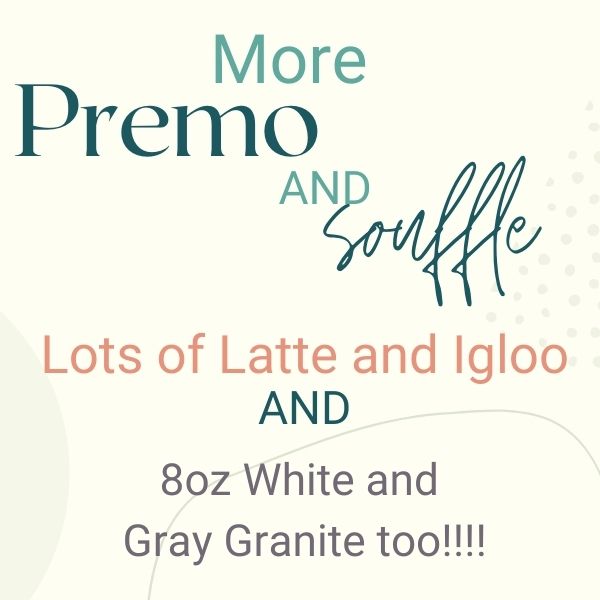 More 2 oz Latte and Igloo AND 8oz Gray Granite too!!!
Our shipment of Premo and Souffle (plus some other Polyform items) has arrived!
The website has been updated with the product now (Monday August 23rd) and will start shipping  out on Wednesday!
Here is a partial list of what we'll be getting as I have only listed the colours that have been difficult to get or keep in stock.
Souffle 1.7 oz: Igloo, Pistachio, Ivory Latte, Cinnamon, and Cherry Pie.
Premo 2 oz: Glow-in-the-dark, White translucent, Twinkle Twinkle, Wasabi, Purple and Sunshine Yellow!
Premo 8 oz: Gray granite. White, Turquoise and Glitter Opal 
1LB Premo: Pearl. 
If you are looking for Premo Cad red, Cad Yellow, Beige or Burnt Umber we have those in the 1Lb size.
We will finally have Turquoise in the 8oz size. 
I hope this helps.