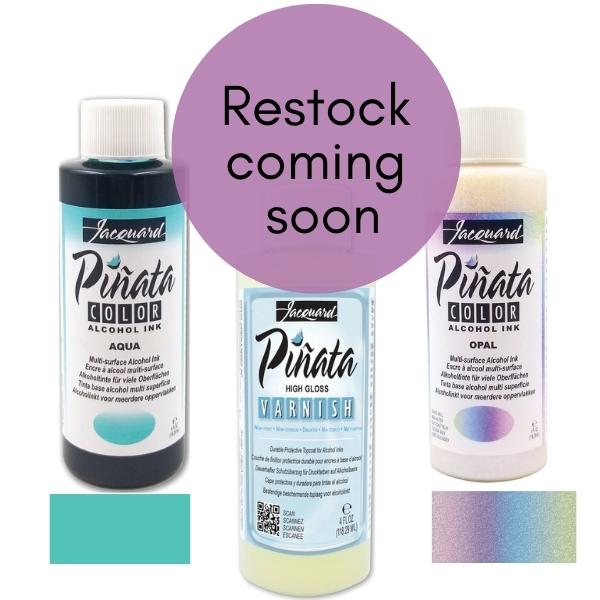 Sorry-Mostly SOLD out in a day!  More is on the way.
Add your name to the product waitlist to be notified as soon as we have more in stock.
Just go to the product and if it is out of stock you will see the option to add your name to the waitlist.
New items from Jacquard are here!
The new 4oz colours are Aqua and Opal. Sooo pretty!
The clear varnish is brand new and a must try. The only non-toxic, one part varnish available that is compatable with alcohol inks.
you can use this on so many other surfaces too.
It cures to a crystal clear, non-yellowing gloss that provides a uniform finish to artwork. Self leveling. Easy to use and clean up.
Watch the video on our product page here.
Quantities are very limited.  We have more on order.
Unfortunately, the new twist caps for the 4oz bottles are on back-order. We'll let you know when they arrive.
It seems that the manufacturer didn't know just how popular these would be 🙁