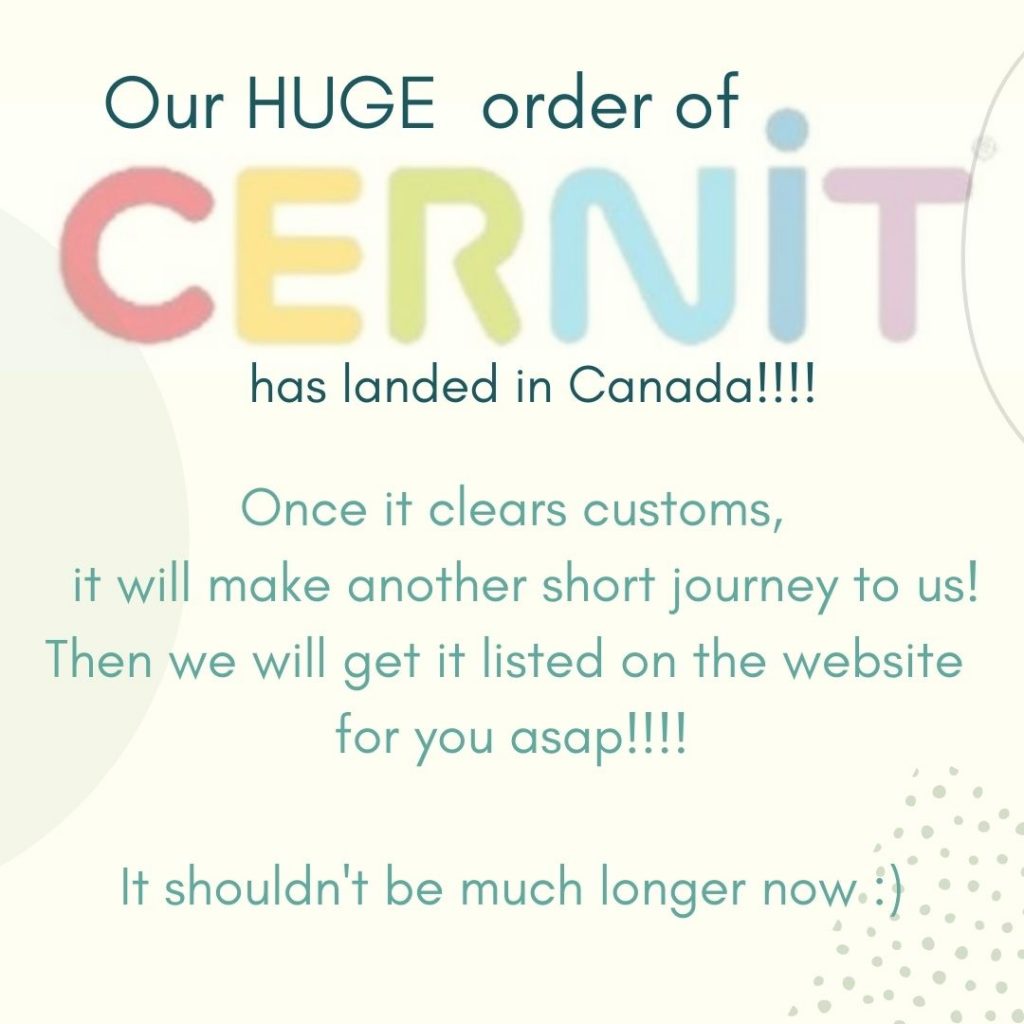 The wait is almost over! Our Cernit polymer clay has arrived in Canada all the way from Belgium!
Once it clears customs and we have checked it over to make sure we received everything we asked for,  we can list it on the website for you 🙂
We ordered lots of the Nature series, lots of  Trans translucent, Metallics, Translucent colours and some new Number One colours too.
We ordered more glazes, new molds, blades and even a few Marcato 180 clay machines and motors.
We will be like kids in a candy store when we un-box it all 🙂
Here is a sneak peek at what the new molds will look like.