atlas 180
Shades of Clay is Your Source for atlas 180 and more...
Marcato Atlas 180 Wellness Pasta Machine 
This stainless steel machine is the one that Ana Belchi uses for conditioning clay.
Made in Italy, this Marcato Atlas has the sought after wide 180mm opening perfect for conditioning your polymer clay and creating wide sheets and skinner blends.
Capable of rolling clay at 9 different thicknesses from 0.3mm -2.5mm
We now carry the motor.  Find it here.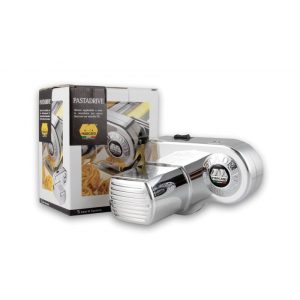 Quick View
Marcato Atlas Pasta Drive Motor
Made by the Marcato family in Italy, the Pasta Drive Motor . This motor converts a crank pasta machine into a 2 speed electric machine for ease of use in rolling out your pasta.
Perfect for use with our WIDE 180 Marcato Pasta Machine.  Find it here.