brass
Shades of Clay is Your Source for brass and more...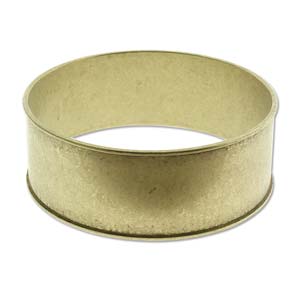 Quick View
Brass Bangle Bracelet with recessed area
Decorate the recessed area any way you choose.
Insert a strip of textured, silk screened or other clay, beautiful paper or even inks. Channel is approximately
Channel is just leass than 1" wide.  Bracelet. 65mm DIA. 1 Piece
ZigZag examples by Judy Betcher. Other examples by Louise Fischer Cozzi
Embellish or use as a form, this brass bracelet cuff is 1" wide and has a concave surface. The circumference of the oval formed by the bracelet is approximately 7.5"