canadian artist
Shades of Clay is Your Source for canadian artist and more...
Showing the single result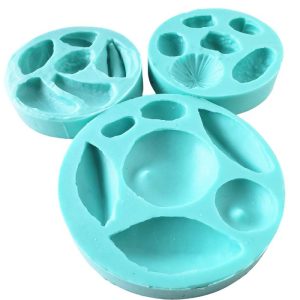 Quick View
Flexible Silicone Bead Molds
3 different flexible silicone bead molds to choose from.
These gorgeous molds have been curated with an artistic eye and are hand poured by local artist Maggie Murdoch.
These molds produce voluptuous over sized clay beads.  Use any of them on their own as a focal bead or group them together to make a statement.
Made of high quality, flexible silicone.  Sold individually or purchase all 3 together and save 15%  More info below.
Showing the single result