clear liquid clat
Shades of Clay is Your Source for clear liquid clat and more...
Showing the single result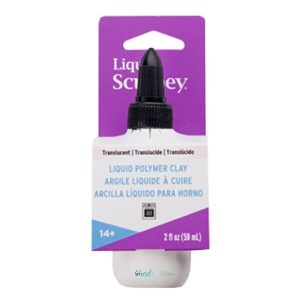 Quick View
Liquid Sculpey Transluscent
Sculpey Liquid Clay allows you to make color transfers, custom glazes and color washes with this Bake-able Liquid Polymer Medium! Make transfers from printed images: magazines, photocopies, and colored pencil drawings. Add oil paints to make a bake-able painting and surface medium. Add dry pigments to create glazes and color washes. Use with polymer clay for a bake-able adhesive, grout for mosaics, creating faux enameling or as a translucent glazing and polishing medium.
• Also perfect for use in bake-able molds
• Available in 2 fl oz (59mL)
See our other liquid clay products here.
Showing the single result