feathers
Shades of Clay is Your Source for feathers and more...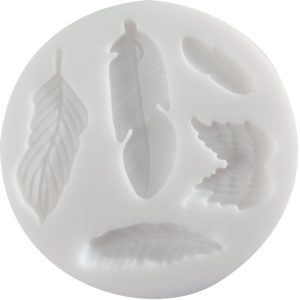 Quick View
Cernit Silicone Mold - Feathers
Can be used with different materials: Polymer clay Cernit, Darwi Classic, Darwi Terracotta, Darwi Beton, Darwi Roc, Darwi Kids, Darwi Extra Light.
The silicone moulds are very flexible, allowing easy release of your creations.
Can be baked in the oven with the polymer clay, so you do not deform your creation.
For self-hardening clays: wait until fully dry before removing from the mould.
Non-food silicone.
Diameter: 7cm.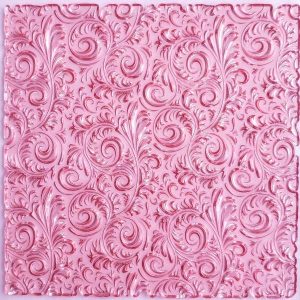 Quick View
Feather Boa Texture Stamp 4.5" X 4.5"
We brought this one back from the archives.  This was an all time favourite and we've had many requests to bring it back over the years.
Made of translucent, flexible photo polymer which makes positioning your stamp over a particular portion of your design a breeze.
These stamps make a crisp highly detailed impression. These stamps can be inked or impressed.
Each design comes with it's black and white print out and can be used as a transfer onto polymer clay.
Wash your texture stamps with warm soapy water when needed.  Store away from direct sunlight when not in use.