nature
Shades of Clay is Your Source for nature and more...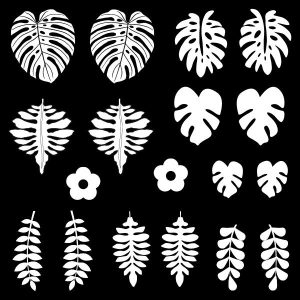 Quick View
Botanical Twins Texture Stamp 4.5" X 4.5"
Leaves and plants are a popular theme these days! This mold is perfect for earring making.  Each design has a mirror image!  It can be placed on your clay veneer and both the left and right earrings can be created at the same time!
The smaller ones can become the studs for earrings or even little dangles. This stamp produces a raised image when used with polymer clay.
I designed the Botanical Twins to work in harmony with the Monstera Love texture stamp.
Made of translucent, flexible photo polymer.
Each design comes with it's black and white print out and can be used as a transfer onto polymer clay.
Wash with warm soapy water when needed. Store away from direct sunlight.