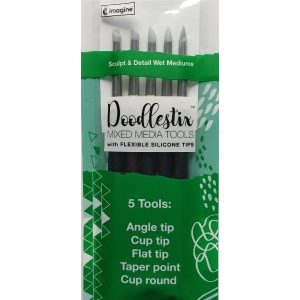 Quick View
Doodlestix - 5pc set by Imagine Shape, move, carve or remove a variety of wet materials including inks, pastes, gel mediums, paints and polymer clay. Soft, flexible, nonstick. Silicone tips resist staining and are easily cleaned. Texture unbaked polymer clay Five-piece set includes: angle chisel, cup chisel, flat chisel, taper point and cup round. Techniques: Use Doodlestix with paint or other wet mediums to create texture. Draw, write, or doodle in wet medium to give stenciled images extra interest Use to create lines on gel mono-printing plates.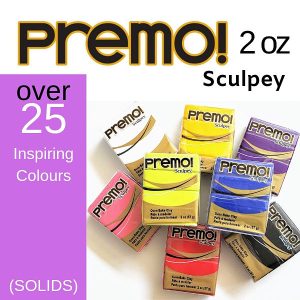 Quick View
Premo Sculpey Polymer Clay 2oz 
NEWEST Colours: 
Burnt Orange, Mint, Mustard, Pale Blue, Forest Green  
Premo Sculpey® is an artist's dream come true! After conditioning, this clay is soft enough to blend easily but firm enough to hold fine detail and for specialized techniques. It's perfect for caning, mokume gane and mica shift. Because Premo retains flexibility, the finished product remains very strong and durable.