smooth
Shades of Clay is Your Source for smooth and more...
Finger Protectors 3pc
Protect your fingers with these silicone finger cots. Bright pink so you won't lose them on your work surface!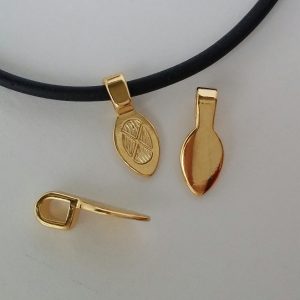 Quick View
Glue on Bails- 16mm Package of 36
These bails are a lovely, smooth, highly polished choice. The picture shows them on 2.5mm SoftGlass  16mm from top to bottom. Available in both Gold Plate and Silver Plate.  Packages of 36
Glue on or embed into polymer clay.