staright blade
Shades of Clay is Your Source for staright blade and more...
Showing the single result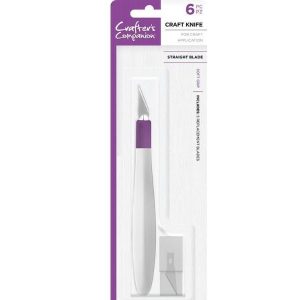 Quick View
Crafter's Companion Craft Knofe with Replacement Blades
Soft grip for comfort and ease of use.
Ergonomically designed to fit in your hand for better control
Contains five replacement blades
Please be aware the blades are extremely sharp
Similar to Xacto Blade No 11 but more comfortable to hold
Adult use only. If out of stock, please see our other craft knife here.
Showing the single result