template
Shades of Clay is Your Source for template and more...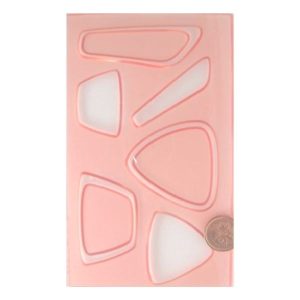 Quick View
 3 More Fab Focals CaBezel Jewelry Mold 
There can never be enough fabulous focal bead shapes and based on the popularity of the first 3 Fab Focals it seems that you agree.
Here are three more great shapes 3 Fab Focals #2.  The surface of the cabochon is big enough to use silk screens.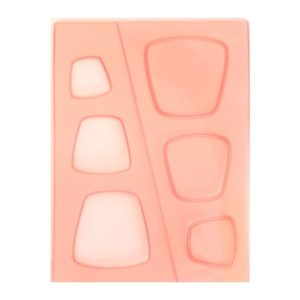 Quick View
Cabezel Jewelry Mold -Liane
There can never be enough fabulous focal bead shapes. This shape is absolutely perfect for showcasing your beautiful canes of veneers, micro mosaics and more!
We've made this shape in 3 different sizes. Think earrings, pendants brooches, scarf clips and more. Join several small to create a bracelet.
Wonderful on their own, surrounded by embellishments or as a focal for bead embroidery.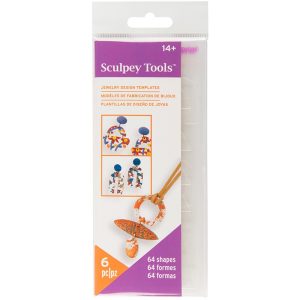 Quick View
Sculpey® Jewelry Designs Template Pack
Quickly and easily cut out shapes to use in your jewelry creations! Reusable, flexible, transparent material allows for easy positioning on your clay design before cutting.
Six sheets of templates that will make creating jewelry pieces quick and easy! OMG have you seen my new CaBEZEL Jewlery Molds?  They are based on these templates! Check them out here. 
Wide range of DIY: 64 trendy, unique shapes in different sizes, allow you to make a large variety of unique jewelry pieces!
Templates come with both the positive and negative pieces of each shape.