veneer
Shades of Clay is Your Source for veneer and more...
Adjustable Ring with Flat Disk- Black Oxide -Pack of 10
Perfect base for your polymer clay creations. Disk size is approx 15mm/5/8"
Works great with the CaBezel Jewelry Molds.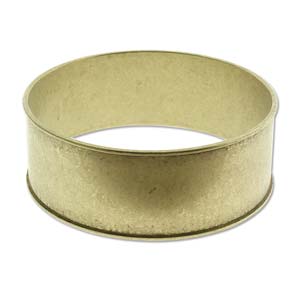 Quick View
Brass Bangle Bracelet with recessed area
Decorate the recessed area any way you choose.
Insert a strip of textured, silk screened or other clay, beautiful paper or even inks. Channel is approximately
Channel is just leass than 1" wide.  Bracelet. 65mm DIA. 1 Piece
ZigZag examples by Judy Betcher. Other examples by Louise Fischer Cozzi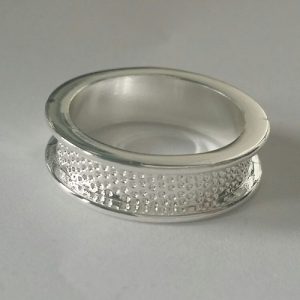 Quick View
Channel Ring- Available in sizes 6.5, & 7  Silver Plated
These channel rings are silver plated base metal with a deep channel for filling with your favourite thing.
Use clay veneers or paper. Or, use 2 part epoxy clay and fill the channel with your favourite Swarovski stones or beads.  Limited only by your imagination! Size 8 is no longer available.  Once The other sizes are gone, they're gone!
Channel width is just under 3/16".