xacto type knife
Shades of Clay is Your Source for xacto type knife and more...
Showing the single result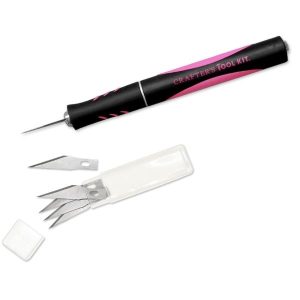 Quick View
Multi-purpose Craft Knife Ergonomic Exact-Cut Knife w/6 blades
Get precise cuts with this multi-purpose Craft Knife. Accurately trim paper, clay, cardboard, foam, thin plastic and much more.
The light ergonomic handle makes it easy to use. An essential for all crafters. Comes with 6 blades.
Showing the single result