Use these molds to create Cabochons and then you decide how to shape the outer edge of the bezel.
Find inspiration and ideas here and in our gallery here.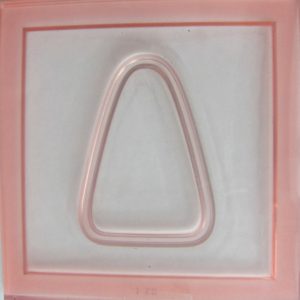 Quick View
Crescendo All-in-One CaBezel Mold The All-in-One CaBezel Molds are different from the "Original" series of CaBezel molds. Use the A-I-O once to create the background or base of your piece. Use it again, concentrating on the inner area to create the cabochon. Cut around the cabochon and place onto the demarked area of your baked base. A simple three sided shape that looks just as lovely used up, down or even sideways for an asymmetrical look. The cabochon measure 1?" x 1?" at the widest point and sits inside a square bezel that is totally customizable. Outer dimensions of the square are 2½"x2½".