What is a CaBezel? Think Cabochon and think Bezel. Put the two together and you have a tool to help you create perfect and consistent bezels and cabochons every time. No more running to your jewelry supply store for pre-made metal bezels that force you to conform to their ideals. No more mass produced shapes that everyone else uses.

Showing 13–17 of 17 results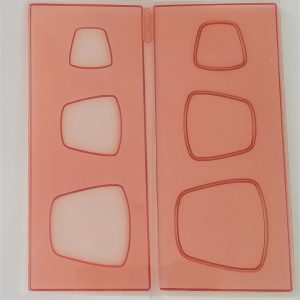 Quick View
The Liane-  Cabezel Jewelry Mold There can never be enough fabulous focal bead shapes. This shape is absolutely perfect for showcasing your beautiful canes of veneers, micro mosaics and more! We've made this shape in 3 different sizes. Think earrings, pendants brooches, scarf clips and more. Join several small to create a bracelet. Wonderful on their own, surrounded by embellishments or as a focal for bead embroidery.
Showing 13–17 of 17 results