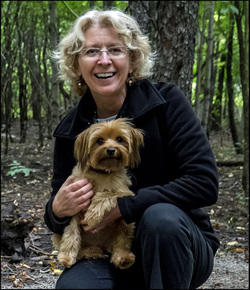 We will be bringing in Helen's brand new texture designs Spring 2018!
We were Helen Breil's first retailer of texture stamps, tutorials and E-books. The 1997 summer issue of American Style magazine introduced Helen to a new and wonderful medium called polymer clay. The magazine featured Kathleen Dustin, Elise Winters, Rebecca Zimmerman and many others. Their work and the possibilities of the medium fascinated Helen and she knew immediately that the search for the perfect medium for her creativity was finally over.
Helen is a founding member of the Southern Ontario Polymer Clay
Guild and a current member of the Great Lakes Polymer Clay Group.  She is known for her signature style of contemporary jewelry. Her love of texture led to the creation of a line of texture stamps that have sold successfully world-wide. Exploration of design and the development of new surface techniques fuel Helen's continued passion with the medium of polymer clay.
Helen Breil's high quality and original textured stamps work with metal clay, ceramic, metal etching and paper projects. Ignite your creativity with texture stamps and easy to understand tutorials and books by Helen Breil.  You may also want to check out Helen's new line of silk screen designs.
Helen's Products