Push in Clay- Pull out Art. Easy to use. Flexible, highly detailed molds. Great for polymer clay, metal clay, resin and more. Use for all of your mixed media creations from jewelry to journals.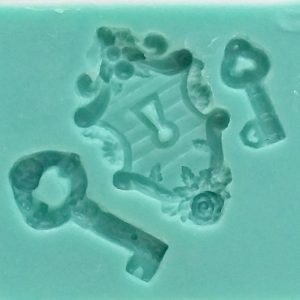 Quick View
Image shows molded parts and mold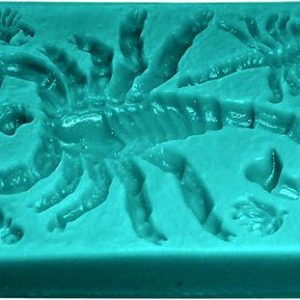 Quick View
Scorpions Mold-Best Flexible Molds This exciting mold has three scorpions, the smallest being only 3/4" long. Also included in the mold is an assortment of stylized elements, one tiny turtle (terrapin), a flower, and a spiral design. In life, scorpions can be found on all continents, except Antarctica, and come in a wide variety of sizes and colors. The parts can be molded in clay and painted, antiqued, or used as elements in a larger design. They're perfect for embellishing boxes, frames, and more. Mold can also be used with resin. Also included are brief notes on how to make a polymer clay bracelet. Mold is made of tough, flexible rubber and can take temperatures up to 150° F.