Sculpey Mediums
Shades of Clay is Your Source for Sculpey Mediums and more...
Premo Sculpey has a wide range of liquid clays, adhesives and glazes that are perfect for all of your polymer clay needs.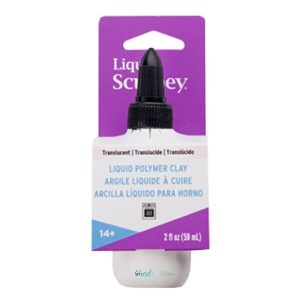 Quick View
Liquid Sculpey Transluscent
Sculpey Liquid Clay allows you to make color transfers, custom glazes and color washes with this Bake-able Liquid Polymer Medium! Make transfers from printed images: magazines, photocopies, and colored pencil drawings. Add oil paints to make a bake-able painting and surface medium. Add dry pigments to create glazes and color washes. Use with polymer clay for a bake-able adhesive, grout for mosaics, creating faux enameling or as a translucent glazing and polishing medium.
• Also perfect for use in bake-able molds
• Available in 2 fl oz (59mL)
See our other liquid clay products here.
See the bundled set here. All 11-1 oz colours plus the 3D Jewelry Mold plus a free gift with purchase. Win, win!