We have a large selection of Kemper cutters and hand tools.
High quality tools made for artists and made to last.
Showing 1–12 of 22 results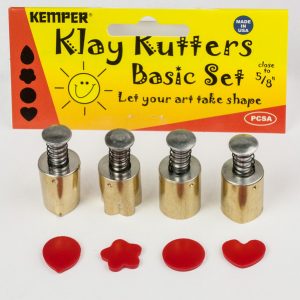 Quick View
Brass Cutter Set by Kemper Basic Pattern Cutter Set 5/8" (set of four shapes) Kemper Basic Pattern Cutter Sets consist of one each of a circle, heart, flower and teardrop shape Quality cutters made of rust-free brass and featuring spring-returned plungers.
Showing 1–12 of 22 results