Hand Tools
Shades of Clay is Your Source for Hand Tools and more...
Showing 13–23 of 23 results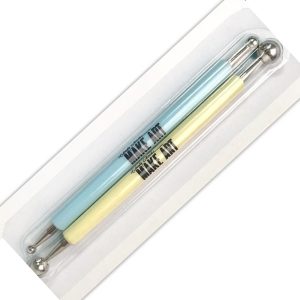 Quick View
MAKE ART Perfect Stylus Set of 2  by Wendy Vecchi
The Perfect Stylus is perfect for adding dimension to flower petals, leaves, butterflies or anything you'd like to stand out.
Use the Wendy Vecchi MAKE ART Perfect Stylus Set to add dimension to your die cuts.
With multiple choices, there is a perfect size for all your crafting needs.
Dual ended tools offer 4 tip choices include 4mm, 6mm, 8mm, and 10mm.
2 pieces.
Showing 13–23 of 23 results