Description
Description
Liquid Polyclays should be cured at 300F (150C) for 20 minutes for a matte finish. To create a glossier finish, cure for an additional 10 minutes at 350F (177C), or wave a heat gun over project until desired glossiness is achieved. Do not inhale fumes and never cure above 350F (177C) or allow Liquid Polyclay to come in contact with an open flame.
Liquid Polyclay helps you do more with Kato Polyclay. It works as an extender, softener, adhesive and finish coat. Now you can do photo-transfers or complex grouting effects. Kato Clear Medium is thin enough to even out easily and can be worked in multiple layers – building images slowly as you add layers. Add paints, ink or dry pigments to make colorful glazes that bake and bond to polyclay.
More Info
Returns & Delivery
We are proud to represent vendors of quality tools and supplies. Occasionally there may be a defective item and should this happen we will gladly issue a replacement or refund. Other items may also be returned if they are unused and in their original packaging and may be subject to a restocking charge. Please contact us with any questions and before returning merchandise.
Related Products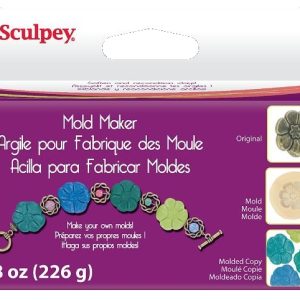 Quick View
Polyform Sculpey Mold Maker 8oz Mold Maker is designed to create permanent, flexible push molds in a matter of minutes. Can be used to make molds of your favorite creations, buttons, coins and more. It is soft enough to shape around even the most intricate details and, after baked, can be used with Plaster of Paris, wax or polymer clay. Mold Maker also works great as a conditioner and softener for firm clay. Simply pinch off a small piece of Mold Maker and knead it into a handful of clay until thoroughly mixed. Add more Mold Maker until you have the perfect consistency. Ideal for repairing picture frames or sculptures. Ideal because it is a 1 part system, no need for measuring and mixing equal parts of 2 different materials.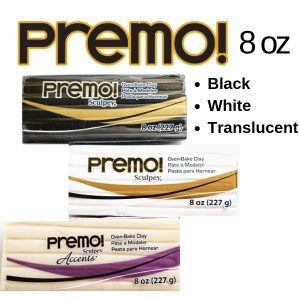 Quick View
Sculpey Premo Polymer Clay 8oz -Available in White, Black and Translucent Premo Sculpey is an artist's dream come true! After conditioning this clay is soft enough to blend easily but firm enough to hold fine detail and for specialized techniques. It's perfect for caning, mokume gane and mica shift. Because Premo retains flexibility, the finished product remains very strong and durable. Premo Clay, all colours are available in the 2oz size with select colours available in and 8oz and 1 Lb sizes.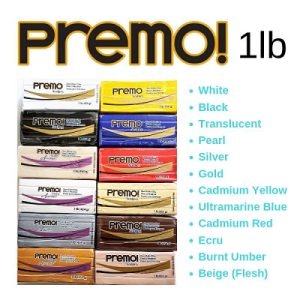 Quick View
Premo Polymer Clay 1 LB Blocks Premo-Sculpey Accents Polymer Clay. This remarkable clay quickly reaches a workable state (with a minimum of conditioning) and remains soft and pliable while offering extra resistance without crumbling. The artists' color palette is great for color mixing and blending. Premo Sculpey is not brittle after baking, great for millefiore with a firm smooth texture.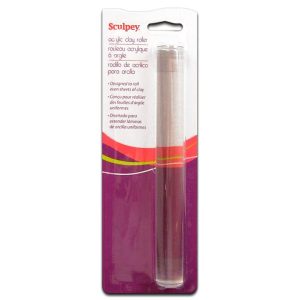 Quick View
Sculpey Clay Acrylic Roller 8" Sculpey® Clay Tools that work together to help you create amazing Sculpey® projects. Acrylic Roller 8"- This roller is designed to roll even sheets of clay and smooth clay surfaces. The non-stick surface eliminates the need for a release agent and it cleans easily with soap and water. This package contains one acrylic clay roller (8x1x1 inches).
Quick View
Premo Sculpey® & Premo Sculpey® Accents - Multipack – 24 pc – Color Sampler A selection of the most popular premo Sculpey® and premo Sculpey Accents clay. Great for creating jewelry and home décor pieces! Artist color palette for precise color mixing Pure pigments for densely saturated colors Holds fine details, maintains crisp lines, and does not bleed! premo Sculpey® Accents are the best brand for mica shift due to the high concentration of mica particles Perfect for creating faux semi-precious stones Includes 24 - 1 oz bars: White, Pearl, Translucent, Ecru, Sunshine, Cadmium Yellow Hue, Wasabi, Bright Green Pearl, Spanish Olive, Orange, Pomegranate, Magenta Pearl, Purple Pearl, Purple, Turquoise, Peacock Pearl, Gold, Antique Gold, Copper, Bronze, Burnt Umber, Gray Granite, Silver, Black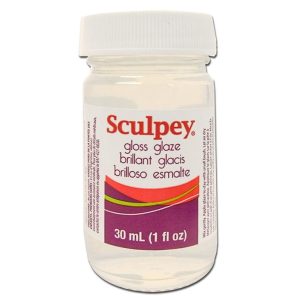 Quick View
Sculpey Glaze 1oz (Glossy) Add a durable seal or finish to baked polymer clay items with this compatible acrylic water-based finish.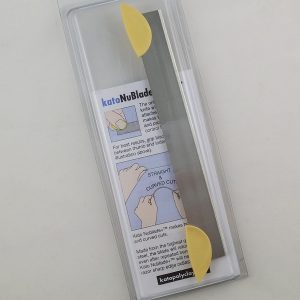 Quick View
Kato NuBlade+ is an essential tool for any polymer clay project. This 6" blade is made from the highest quality stainless steel, so it won't rust and even after repeated bending, it will return to straight. NuBlade+ is flexible but stiff allowing you to make curved or straight, but always clean and accurate, cuts. NuBlade+ is specially designed for maximum control and safety. The two molded grips on each end of the tool allow users to handle the blade comfortably with accuracy and precision.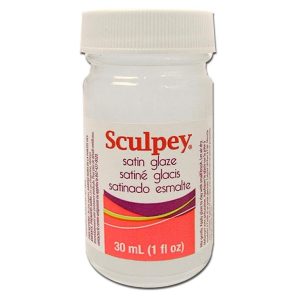 Quick View
Sculpey Glaze 1oz (Satin) Add a durable seal or finish to baked polymer clay items with this compatible acrylic water-based finish.