36 Pack
Shades of Clay is Your Source for 36 Pack and more...
Showing the single result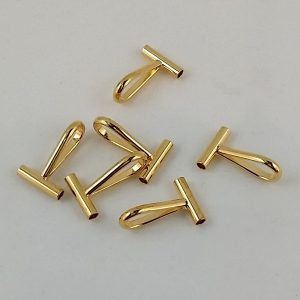 Quick View
Do you have a brooch that you just love but you'd get more mileage out it if it could double as a pendant?  Here is a new easy solution.
The opening for the chain or cord is large at 15mm X 6mm so it can accommodate some of the larger clasps making it even more versatile and useful.
Do you sell brooches/pins at your art shows? Why not have these available for purchase by your customers so they can see even more value in the piece of jewelry that they are purchasing from you?
Showing the single result