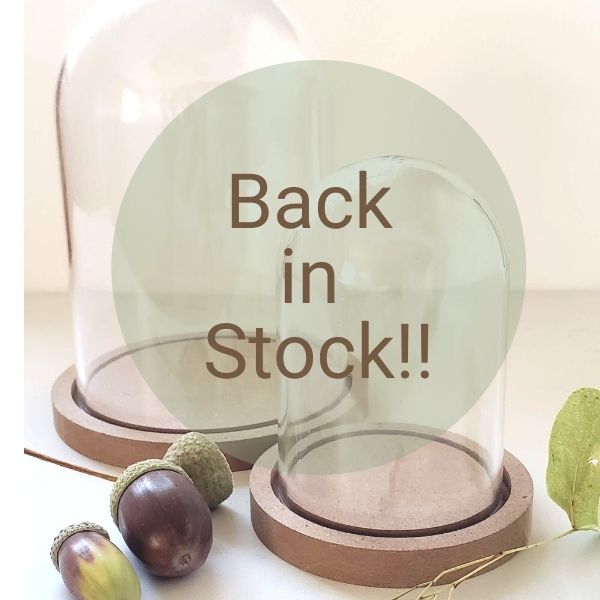 It's time for DIY…are you feeling it?

Here are some new items that you might be interested in
Decorative Domes
We have these little cuties in two different sizes.
8cm tall with a 5.3cm wide base and 12cm tall with a 8cm base.
The sleek, modern design will add a special touch to a variety of projects. Perfect for small arrangements, centerpieces, terrariums and much more.
Use them for display at your upcoming craft fair.
Crystal clear plastic dome with a wood base.
Colour the base to suit your needs if desired.
Find them here.
I'm imagining an adorable little Christmas mouse wearing a little red sweater,  his hands and nose pressed up against the dome and the remnants of a nibbled piece of cheese next to his little foot. 🙂
What do you see?