bezels
Shades of Clay is Your Source for bezels and more...
Showing 13–19 of 19 results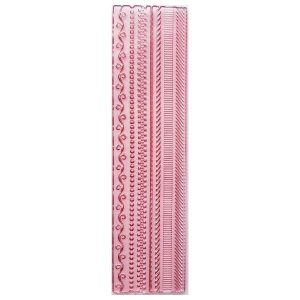 Quick View
Straight and Narrow Texture Stamp 2" X 8"
This was an all time favourite and we've had many requests to bring it back over the years.
This stamp can be used in so many different ways.  Cut the strips apart to frame cabochons or use to create actual bezels from clay.
Made of translucent, flexible photo polymer which makes positioning your stamp over a particular portion of your design a breeze.
Each design comes with it's black and white print out and can be used as a transfer onto polymer clay.
Wash your texture stamps with warm soapy water when needed.  Store away from direct sunlight when not in use.
Showing 13–19 of 19 results