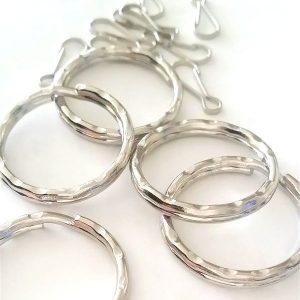 Quick View
Use these key rings with clips to attach a funky key fob to your keys. Rings are approximately 1" Comes with 5 rings and 10 clips.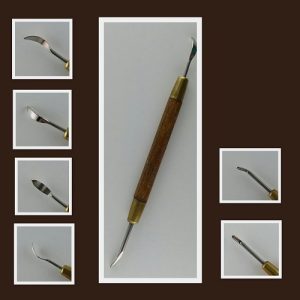 Quick View
Jack Johnston Primary Sculpting Tool The Johnston 3 in 1 tool has one end made for sculpting, one for ears and the back side of the ear tool is designed to make fingernails. Not just for creating Art Dolls. This is one of my all time favourite tools.  Great for sculpting, creating texture and even great when a small scoop is desirable.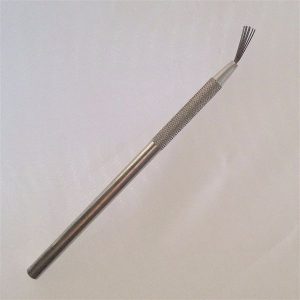 Quick View
Scratch Wire Brush by Kemper Tools The Kemper SWB Scratch Wire Brush lets you create  special effects that would be difficult to achieve using a tool with just a single point. Make multiple fine lines with one stroke using the scratch wire brush. The heat-treated steel bristles are firmly set in a textured aluminum handle for optimal grip. This tool measures approximately 5-1/2" in length. Watch the quick (silent) explainer video showing how I used the wire scratch brush to create texture on clay.