We need to clear some space. Please help us make room for some new awesome items!
Showing 1–12 of 26 results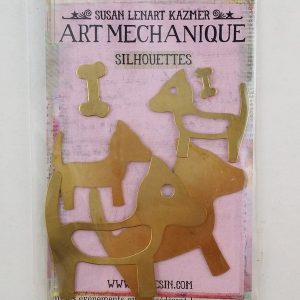 Quick View
Ice Resin Blanks are shapes that are ready to be added to your next Ice Enamel and Ice Resin projects. Consider them a little blank "canvas" for your creativity. Silhouettes Dogs & Bones- 2 bone shapes of different sizes, 2 small and 2 large generic dog shapes, all in Brass-tone metal. One of each of the dog sizes has an open eye and an open torso area. Bone sizes about 3/8" and 3/4" long, small dogs about 1 3/8"x 1.25", and larger dogs 2.25"x1 7/8".
Showing 1–12 of 26 results