bundles
Shades of Clay is Your Source for bundles and more...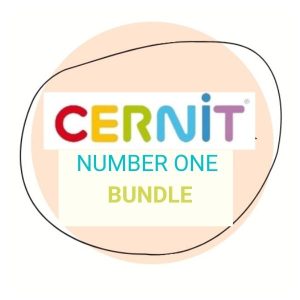 Quick View
Cernit Polymer Clay No1 Bundle 31 X 56 g packages.  
Order all of these luscious colours with just one click and save money too! - It's like getting 4 for FREE!  See our Cernit Number One Colour Chart SOC 31 colours pdf
See the list of colours below and check out our other bundles too.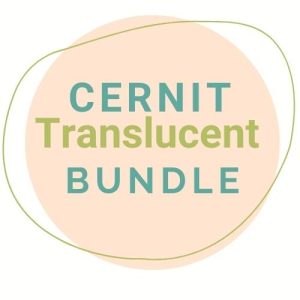 Quick View
Cernit Translucent Polymer Clay Bundle - Set of 13 X 56g  Colours
Purchase the entire set of 13 colours with just one click and save!
Cernit Polymer Clay is an oven-bake clay and therefore won't harden when exposed to the air even for long periods of time.
The Cernit translucent range has 14 colours available in 56 gram packages. Our bundle doesn't include the translucent, Trans #005.  Most want #005 in the larger 250g or 500g size. The 500g size is currently out of stock.  Here is the link to the 250g block #005
Quick View
NEW  The Souffle Bundle Now 31 Colours in all + Free Stainless Steel Bowl
SAVE It's like getting 3 packages of Souffle FREE + a mini stainless steel bowl 
Order all 31 Souffle polymer clay colours with just one click and receive a stainless steel bowl for free. Perfect for when baking  polymer clay on a curve is desired.
Sculpey® Souffle Polymer Clay is an innovative lightweight, strong clay with a suede-like finish + the ability to hold detail.
See below for a list of all 31 colours included with your bundle and for more info about the bowl included.