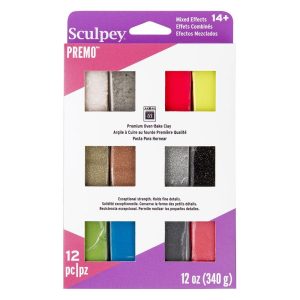 Quick View
Premo Sculpey® Accents- Multipack –

12 pc X 1oz– Mixed Effects
See below for list of colours included.
Features  granite, glitters, pearls, and fluorescent tones to take your project to the next level. premo Sculpey® Accents are the best brand for mica shift due to the high concentration of mica particles Perfect for creating faux semi-precious stones Add a sparkle & shine to your projects with Glitters & Pearls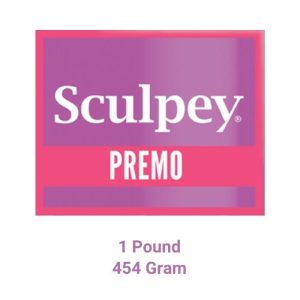 Quick View
Premo Polymer Clay 1 LB Blocks  (454 grams) Premo-Sculpey Accents Polymer Clay. This remarkable clay quickly reaches a workable state (with a minimum of conditioning) and remains soft and pliable while offering extra resistance without crumbling. The artists' colour palette is great for color mixing and blending. Premo Sculpey is not brittle after baking, great for millefiore with a firm smooth texture.