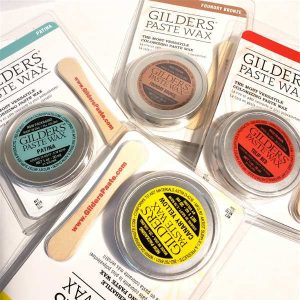 Quick View
Gilders Paste Wax 30ml With its concentrated artisan pigments and specialty blend of waxes, GILDERS® paste wax has optimal tint retention, opacity, and coverage; you can apply it on many surfaces and materials such as metal, wood, polymer clay, engravings, gourds, and more. With such a variety of colors and the ability to mix into an endless color palette. Watch the short slideshow to your left.  Click the description tab at the bottom of the page for more in-depth info.
Mona Lisa Copper Leaf - Genuine Copper Color 100% Metal Leaf 5.5 x 5.5" Package of 25 sheets
Mona Lisa Metal Leaf (Silver) 5.5 x 5.5" Package of 25 sheets This imitation silver leaf is made of an aluminum alloy. it gives the look of sterling silver at a much lower cost and will not tarnish like sterling silver.