mixed media
Shades of Clay is Your Source for mixed media and more...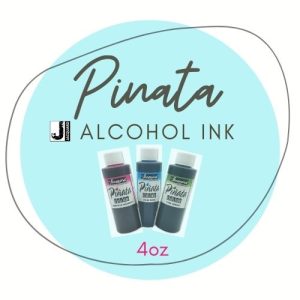 Quick View
Pinata Alcohol Ink by Jacquard 4oz size  
Huge savings when you purchase the large 4oz size of Pinata Alcohol Inks. Buying the equivalent in the small .5 oz bottles would cost over $34.00!
Find the applicator screw caps here.
We will no longer be re-stocking most of the 4oz colours so get them while you can.   We will continue to still stock 4oz Blanco and Rich Gold, Aqua, Opal and Brass.
Check out our deal here Limited quantities.
Pinata Alcohol Ink Colour Chart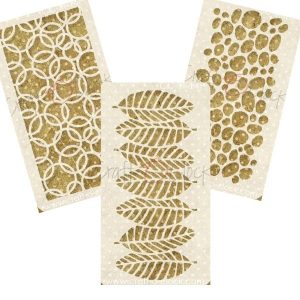 Quick View
Stencil-Tag  Set - Set of all 3 designs:  Size: 8x16 cm each
Beautiful designs. Reusable stencils, made of translucent, flexible material. Create beautiful mixed media or polymer clay.  Great for DIY polymer clay earrings.