pearl
Shades of Clay is Your Source for pearl and more...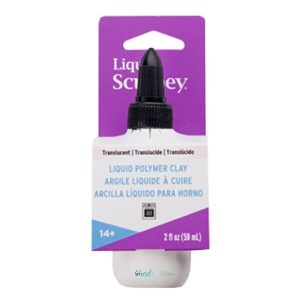 Quick View
Liquid Sculpey Transluscent
Sculpey Liquid Clay allows you to make color transfers, custom glazes and color washes with this Bake-able Liquid Polymer Medium! Make transfers from printed images: magazines, photocopies, and colored pencil drawings. Add oil paints to make a bake-able painting and surface medium. Add dry pigments to create glazes and color washes. Use with polymer clay for a bake-able adhesive, grout for mosaics, creating faux enameling or as a translucent glazing and polishing medium.
• Also perfect for use in bake-able molds
• Available in 2 fl oz (59mL)
See our other liquid clay products here.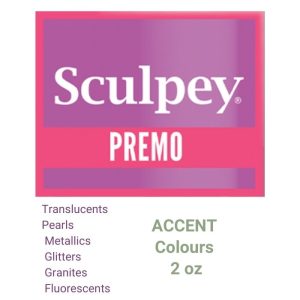 Quick View
Premo Sculpey® Accents 2oz  NEW Blackberry Pearl
The same great polymer clay as premo Sculpey® but the enhanced clays in the premo Sculpey® Accents line allows for making exciting and unique projects using an artist's palette. The complete line of premo Sculpey® Accents has 26 rich colors:
8 pearlized colors that are great for creating faux semi-precious stones.
6 metallics containing tiny mica particles to create a reflective effect.
2 translucents to lighten clays and provide a transparent effect.
2 granite containing elements that give the appearance of natural stones.
8 glitters for creating projects with a glittery, sparkly finish.
2 bright fluorescents to add a pop of color.