Cosmic Shimmer Gilding Polish 50ml Water based and fast drying with a beautiful  metallic sheen. Made in the UK.
Viva Decor Crackle Paint 250ml Antique Crackle Medium is a transparent primer that has the effect to tear a surface painted with acrylic paint in small cracks to make it look antique. Water based, transparent and dries a little tacky. Apply as an undercoat, Acrylic paint painted over it will crack in an irregular manner lending to an "antiqued" look.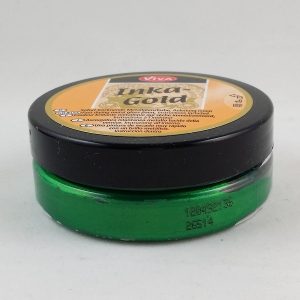 Quick View
Viva Decor Inka Gold is a revolutionary new product that produces an amazing metallic finish to wood, cardboard, paper, ceramic, canvas, polymer clay and plaster without any toxic chemicals. With beeswax as one of the main ingredients, Inka Gold is water based, safe and easy to use in all crafting and home decor projects. Just rub it on and polish. One jar can cover up to 80 square feet.