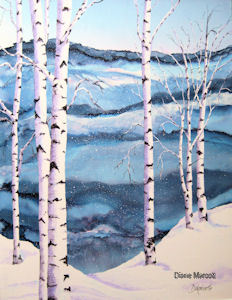 Alcohol Ink Classes starting in January 2017
What a beautiful way to begin the new year.
Starting on January 18 for 4 weeks, artist/instructor Diane Marcotte will be teaching another series of workshops. Lucky for us, her classes are local here in Oakville, Ontario.
The classes will be held at the Oakville Art Society where classes in other mediums are offered year round. The location has incredibly easy access from the QEW and plenty of parking too.
This might be the perfect gift for yourself or a friend.
Find out more about what Diane if offering here.
We know Diane because she lives locally and was customer of Shades of Clay before she started teaching her AI classes but if you  would like us to spread the word about an upcoming workshop or class, we'd be more than happy to help you do that.  Just send us a link with the details!