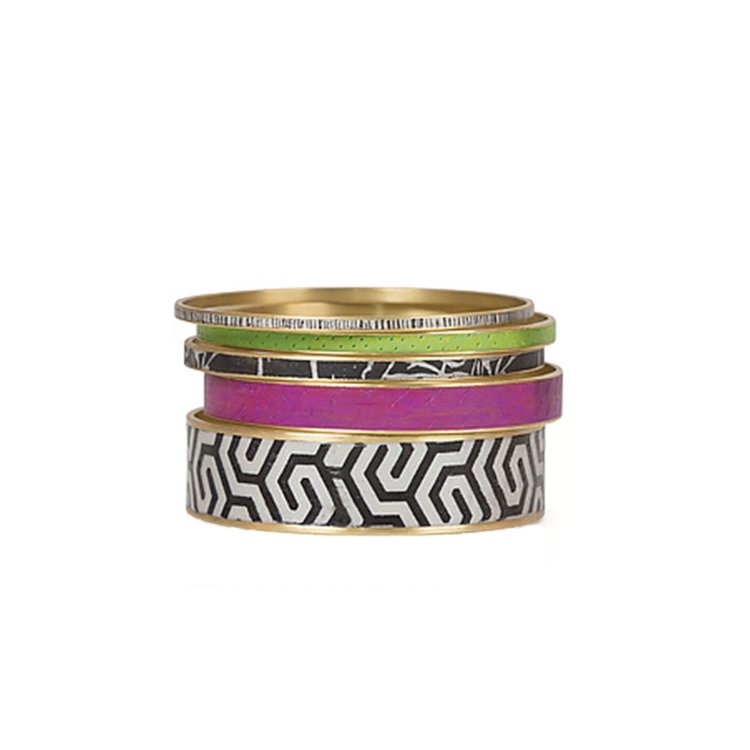 Whether your ideas are elaborate or simple, these bracelet forms are the perfect blank canvas to showcase your work. 
I found these beautiful examples by Louise Fischer Cozzi and I had to share them.
The organic feel of the patterns are achieved with water transfers (the black and white only stack) and with silk screens (the black and white with reds and greens).
Would you wear that many at once?
I just might if mine were as gorgeous as Louise's are.
Enjoy more of Louise's work on her site here.
We sell several different bracelet blanks
Don't limit yourself to just the brass ones.  Why not try the silver ones and also challenge yourself to see what you can do with the "open" or "backless" styles too!
Find them all here