CaBezel Molds
Shades of Clay is Your Source for CaBezel Molds and more...
CaBezel Jewelry Molds are for polymer clay jewelry makers but can also be used with metal clay, air dry clay and paper clays. Easy to use and very versatile. use over and over to create several pieces of jewelry including earrings, bracelets, brooches, pendants and necklaces.
Showing 1–12 of 33 results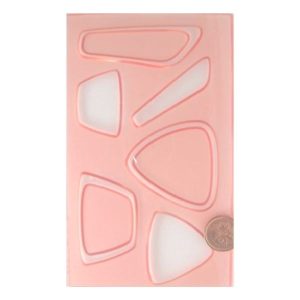 Quick View
 3 More Fab Focals CaBezel Jewelry Mold 
There can never be enough fabulous focal bead shapes and based on the popularity of the first 3 Fab Focals it seems that you agree.
Here are three more great shapes 3 Fab Focals #2.  The surface of the cabochon is big enough to use silk screens.
Showing 1–12 of 33 results